Safety
Each project is started with the safety of our employees, the public, and our customer's existing facilities as our number one goal. Prior to the start of each project, Casey-Bertram reviews a pre-demolition check list. The checklist includes utility terminations, locates, asbestos survey, notifications, dust, known hazards, etc. Each project is begun to ensure that accidents do not occur.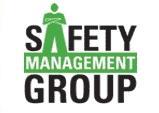 Casey-Bertram has a written safety program and a hazardous communication manual (Hazcom) that were implemented by Safety management Group (SMG). Casey-Bertram performs regular safety checks and weekly tool box talks throughout the project to ensure the project is conducted with safety as our primary concern.
Casey-Bertram is proud of our .87 workman's compensation rating for 2013.

Safety Documents