Estimator / Project Manager
(317) 546-3366
jarthur@caseybertram.com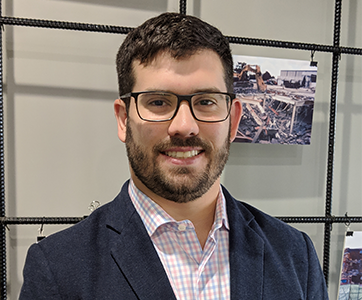 Jimmy joined Casey-Bertram in January 2013. Jimmy graduated with a BS in Building Construction Management from Purdue's School of Technology with a specialization in Demolition. Jimmy is the intermediary between Scott and Rodney and coordinates the job from the time that it is awarded to Casey-Bertram to the time that it is given to Rodney to start the job. Jimmy is the permit "specialist" of the Casey-Bertram team and can guide the customer through any complex issues that may arise while obtaining a wrecking permit in various counties and cities within Central Indiana. Jimmy and his wife, Kelsey, live in Columbus and have 3 dogs and 3 cats. Jimmy enjoys canoeing with family and friends in the summer, golf, and working on projects around the house.